The Thoroughbred Classic Horse Show
It's the most wonderful time of the year! Join us for our Thoroughbred Holiday Classic Horse Show at the renowned Los Angeles Equestrian Center in Burbank, California on December 9-10, 2017.
Download: Premium/Prize List 
Entries are now open on Horseshowtime.com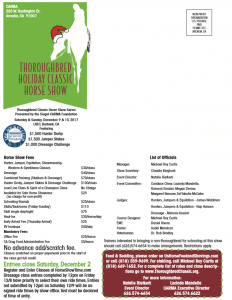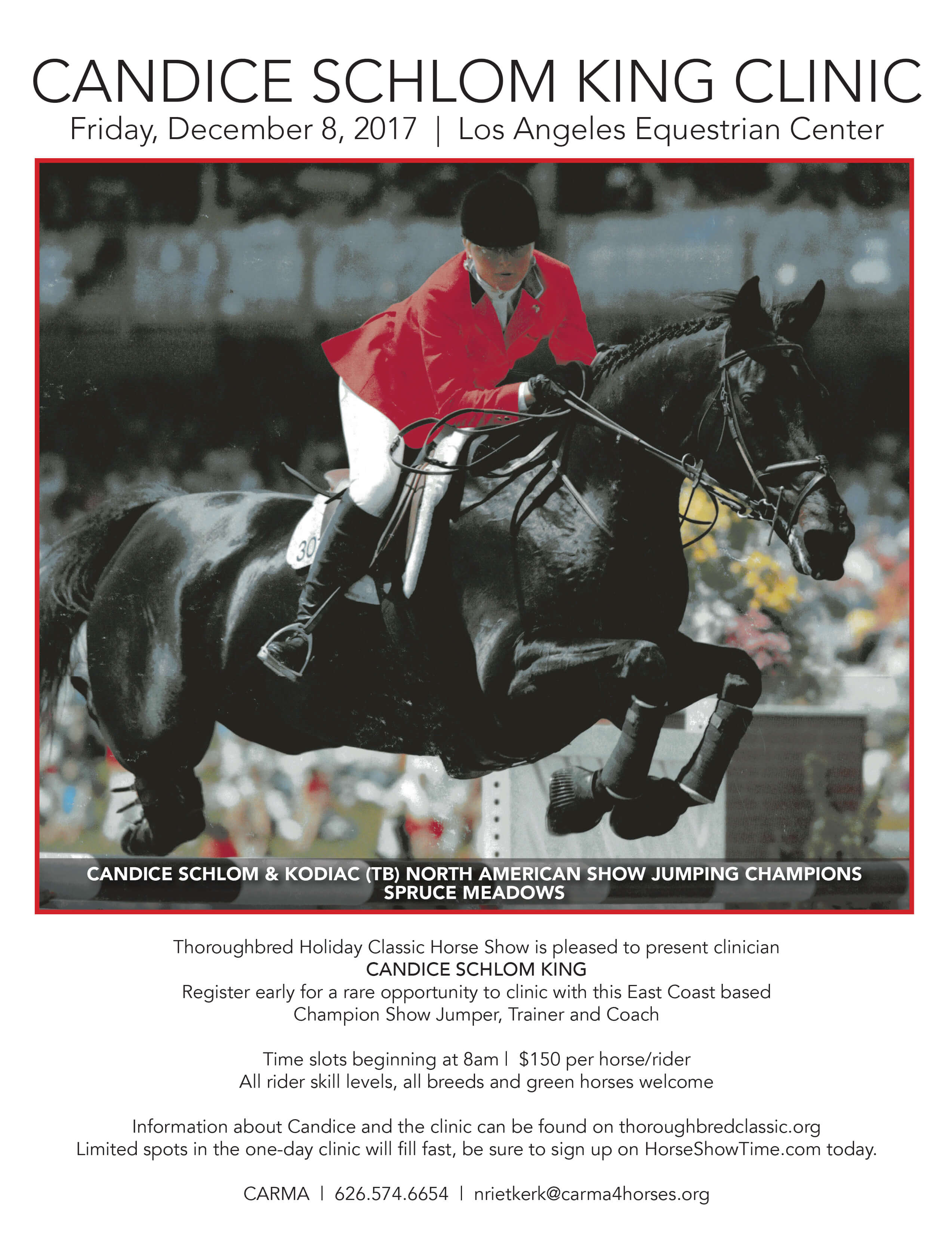 Candice King
Candice King is a world class Grand Prix show jumper who has garnered multiple FEI titles and awards over the past 2 decades. She has represented the USA on multiple Nations Cup teams and was also the top ranked US rider at the 2001 World Cup Final in Gothenburg, Sweden. Since winning the coveted 2001 Queen Elizabeth II Cup at the CSIO5* Hickstead in England, Candice has continued to rack up top placing Grand Prix finishes nationally and internationally. She was short­listed for the 2006 World Equestrian Games, was a member of the 2nd place U.S. team at the 2013 Furusiyya FEI Nations Cup at the CSIO5* Spruce Meadows and was a member of two winning FEI Nations Cup teams in 2015.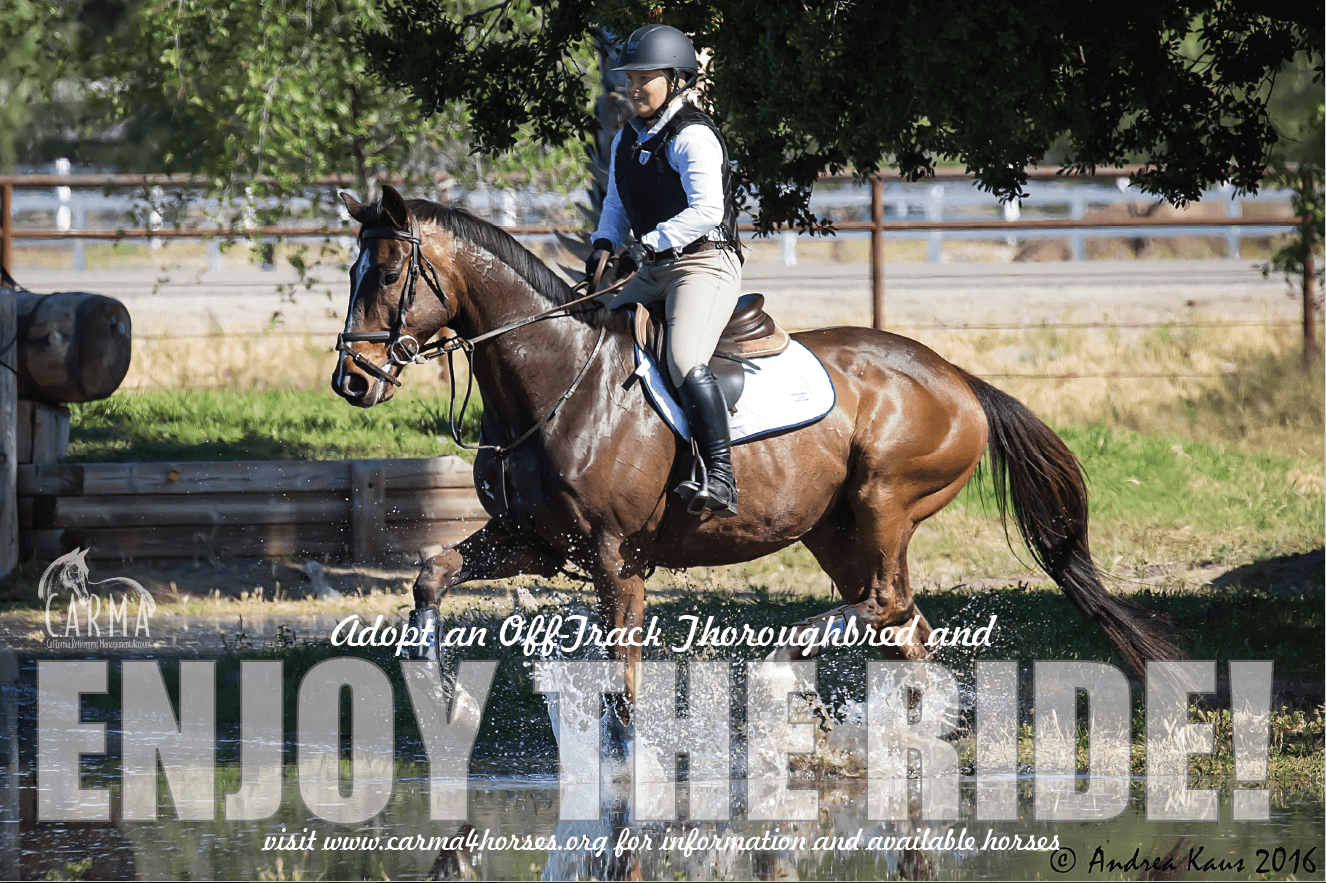 Photo Contest
You've always thought your Thoroughbred was beautiful enough to be a model, right? Submit a photo of you and your trusty steed for a chance to be featured in our "ENJOY THE RIDE!" series which promotes adopting retired racehorses. Posters will be revealed at our Holiday Classic on December 9-10, 2017! Email your photo entry to nrietkerk@carma4horses.org.