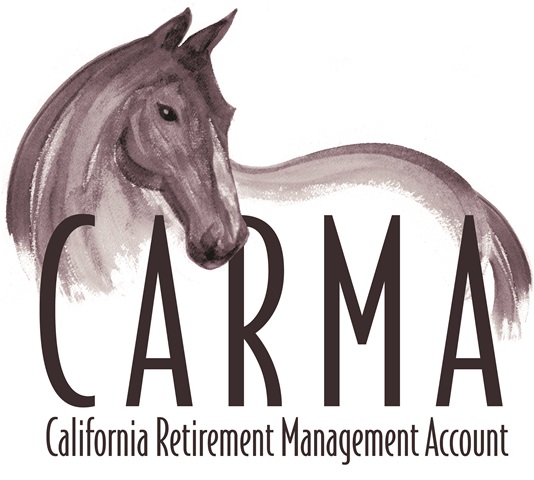 The Thoroughbred Classic Horse Show is hosted by CARMA and the Siegel CARMA Foundation.
About CARMA
California Retirement Management Account (CARMA) is a 501c3 non-profit organization founded in 2007 to raise money for retired racehorses. It is responsible for hosting fundraising events, educating owners and trainers on equine retirement, raising awareness and working to unify the racing industry in support of its equine athletes. Ways in which this is accomplished include facilitating the transition of racehorses off the track through its Placement Program and showcasing the breed's versatility as equestrian mounts at its Thoroughbred Classic Horse Show.
CARMA worked closely with the California Horse Racing Board (CHRB) to adopt a rule change allowing for a 0.03% deduction from purses to help fund equine retirement. This deduction which owners can "opt-out" of if they so choose, is used to support Thoroughbred retirement farms and other non-profit programs that care for and retrain retired racehorses.
CARMA manages a grant request process and since 2008 has awarded more than 3.8 million dollars to qualified retirement facilities caring for Thoroughbreds.
Donations are tax deductible and may be sent to: CARMA, 285 West Huntington Drive, Arcadia Ca, 91007. (Tax ID #80-0146395).
About the Siegel CARMA Foundation
The Siegel CARMA Foundation was created in 2009 thanks to a major gift by Mace Siegel, an owner, breeder and recognized leader in Thoroughbred racing. Breeding and racing under the stable name Jay Em Ess Stable, with his wife Jan and daughter Samantha, Siegel was known for his dedication to the sport and his commitment to charitable causes both in and out of racing. Samantha Siegel is a member of the CARMA Board of Directors and is the Secretary of the organization.