Committees
It is only with teamwork and dedication from our event committee members The Thoroughbred Classic Horse Show is made a reality. A special thank you to all those who provide retired race horses with a place to shine in the show ring.
---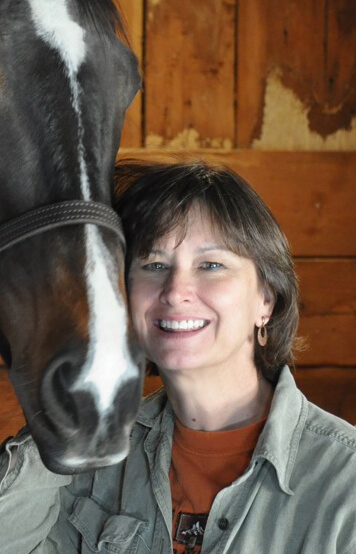 Candace Coder-Chew
– Horses have been the common thread throughout her life, from her family owned riding stable in Chico, to her current position as Director of Print & Graphics at Santa Anita Park. Married to Thoroughbred trainer Matthew Chew, Candace has owned Thoroughbreds for over 35 years and has been involved in many facets of the equine industry. From pony club, endurance, hunter/jumper, eventing, training on the racetrack, to managing events and operations at Murrietta Equestrian Center, projects with UC Davis in equine health, managing Triple C Stables which provides horses for filming, and most importantly, the placing of retired racehorses in suitable homes. A board member of CARMA, she helps to raise awareness and assist in facilitating the mission statement. Her family includes five OTTBs and three weimaraners. "There is nothing more rewarding to me than to find the perfect match of human and horse."
---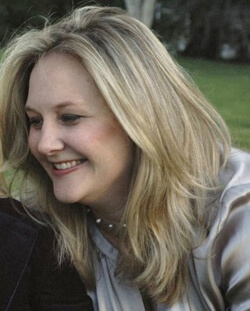 Lucinda Lovitt
– A life-long lover of horses, Lucinda Lovitt began riding at the tender age of seven. She continued riding and showing competitively until her move to Southern California, where she began a career in the Thoroughbred racing industry. A graduate of the University of Arizona's Racetrack Industry Program, Lovitt worked for the Thoroughbred Owners of California for 14 years, heading that that organization's successful continuing education program and provided on-track liaison services for owners.
In 2011, Lovitt was hired as the Executive Director of CARMA, an organization she helped launch while at TOC. CARMA raises funds and awareness for the care and retraining of California's retired racehorses, and, since beginning operations in 2008, has given more than $2.9 million to organizations that care for off-track Thoroughbreds. Lovitt lives in Southern California with her son.
---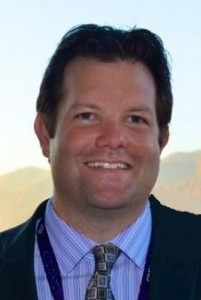 Nate Newby
– Nate caught the horse bug early in life while growing up in Colorado and New Mexico, generally with horses in the back yard or at the race track.  Met his wife, and fellow TCHS committee member Sterling, at Colorado State University using his Off-Track Thoroughbred to help lure her into a first date.  Started his career at Santa Anita Park in 2002, holding multiple positions before being named Vice President of Marketing in 2013.  Enjoys all aspects of the horse business including breeding, owning and training horses.
Nate is passionate about creating more opportunities for Off-Track Thoroughbreds as well as educating the public about the life of Thoroughbreds at Santa Anita.
---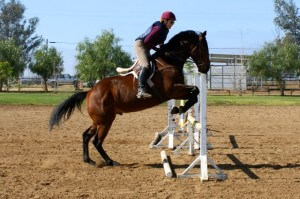 Tat Yakutis McCabe
– Tat has been a business owner in Los Angeles since 1986. She offers thoroughbred sales representation as both seller & buyer.  She also produces electronic content for all aspect of social media, traditional news feeds, broadcast, print and also handles media relations for racetracks and independent groups involved in racing.
A 3rd generation native of California with agricultural roots in the citrus industry, Tat grew up on horseback in Riverside, studied at San Diego State University and worked at the California Thoroughbred Breeder's Association after graduating. She remains involved heavily in California's industry as both a sales agent and member of the media. A recent media relations client, Art Sherman, hired her to assist his team at the 2014 Kentucky Derby. It would be her 15th trip to Louisville with as a member of the working press, but first with a favored entry.  California Chrome did not disappoint, winning the 140th Kentucky Derby G1. Only the 4th California-bred to do so.
Working with thoroughbreds after their careers are over is rewarding and fun for Tat.  She looks forward to assisting the CARMA team at the horse shows and beyond. Tat resides in Culver City with her husband Paul McCabe.